Vi løber for børn, unge og sorg.
Fra ung af har jeg selv skulle tage stilling til bearbejde og accepetere kronisk sygdom tæt på, og den sorg det medbringer. Heldigvis har jeg endnu ikke mistet, men hver dag er det noget jeg skal forholde mig til, at jeg kommer til, før jeg selv er klar.

At skulle face og forholde sig til at en forældre forsvinder fra en, er noget man aldrig vil være parat eller forberedt på. Noget ingen børn eller unge burde skulle tage stilling til. Børn, unge og sorg gør en kæmpe indsats for at man som barn og ung kan få støtte til at komme igennem den sorg det medbringer når man oplever sygdom tæt på eller mister en forældre, eller en søskende.


0 kr.


Collected

0% 2,000 kr.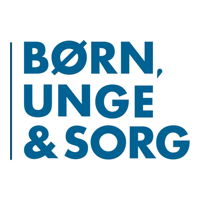 Collecting For

Team Leader

Rikke Petersen


Team Members
There aren't yet any team members in this team. That's no fun!
A team receives donations via the fundraisers that are team members, so if you want to participate, click here to join the team.
When donations are received, they'll show up here.