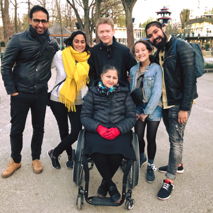 Gurpreet's fundraiser for Kræftens Bekæmpelse
Donate
Created By:

Nidhi Gandhoke

Member Of Team:

Participating In:

Collecting for: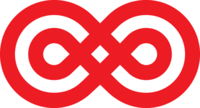 Gurpreet's fundraiser for Kræftens Bekæmpelse
Dear friends,

A fundraiser directed towards defeating cancer.

Since my sister/didi was diagnosed with cancer for the second time, I have been praying for miracles. In this situation, the only miracle that can help her is medication that can defeat the cancer quickly.

In 2016, cancer treatment research was working on some treatment that can help limit the spread of cancer cells. Two years after, this treatment is available for cancer patients. What I am trying to say is that cancer research is progressing fast and better treatments are being developed all over the world. Once it touches you, it's all about how fast you can gain control of it. Together with World Health Org. and various cancer treatment centers, we can help speed up the process and cure for defeating cancer once and for good.

Therefore, I together with her husband are running to collect funding for Kræftens Bekæmpelse/Defeat Cancer organization.

I hope you will donate. All contributions, small and large are very welcome and will be much appreciated.

While running, my thoughts will be with everyone I know who has lost the battle to cancer, and their nearest families. <3

The run is on the 29th of April 2018, so the fundraiser is ongoing for 7 days and will end on Sunday.

A huge HUG to you all,
Nidhi and Thomas

PS. remember that if you are from Denmark, please remember to include your CPR number or CVR number to get a tax deduction.
Donate
11,750 kr.


Collected

118% 10,000 kr.
Jamie Graham Graham

Donated

500 kr.

Great cause! I hope you completed the Run - I seem to have missed the deadline!

Pia Barslev

Donated

250 kr.

Mamaji/Mamiji (Banti/Ruby)

Donated

650 kr.

Saiqa Qayyum

Donated

200 kr.

Mette Fagerholt

Donated

100 kr.

Sachin Luthra

Donated

500 kr.

Naja Lundgreen

Donated

150 kr.

Maria Mejer Nielsen

Donated

100 kr.

Mariam Mani

Donated

100 kr.

Anonymous User

Donated

250 kr.

❤️

Nidhi Gandhoke:

Kære søde "anonymous user". Jeg vil meget gerne takke dig for din donation personligt, så jeg håber du kan sende en privat besked til mig. Kh Nidhi <3

Kristine og Niels Jørgensen

Donated

200 kr.

Pernille Julebæk

Donated

200 kr.

Ulla Holten Seidel

Donated

100 kr.

Anne Mette Habekost

Donated

500 kr.

Vi hepper på jer, og sender gode tanker og ønsker til dejlige Gurpreet

Hardeep Banga

Donated

250 kr.

Aman Kaur

Donated

100 kr.

Kirsten Habekost

Donated

500 kr.

Med ønske om at I alle får en god dag - med sol, løb og heppe-kor :)

Gitte og Michael Habekost

Donated

500 kr.

Habekost Bui

Donated

500 kr.

Jill og Niels Peter Habekost

Donated

1,000 kr.

Line Galsgaard

Donated

50 kr.

I am donating to support someone I care about. Gurpreet, you are and have been, for as long as I have known you, an inspiration to me.

Pernille Olsen

Donated

250 kr.

Tommy Egebjerg

Donated

500 kr.

Christina Davidsen

Donated

100 kr.